Social House Lake Worth hosted a fun Galentine's Petals + Paint workshop with Jenny Preston of Port + Palm Co. and artist Grace Gdaniec. My aunt owned a floral shop when I was younger, and I wish I had taken an interest in the art of floral design then! I love having fresh flowers at home and often play with Trader Joe's hydrangeas and mason jars to create a simple, fresh look for the table. I have even tried cutting lemons up to put in the mason jar for a more decorative look for an outdoor bbq. (Pinterest made it look way easier than it was, as usual)
My childhood friend, Gloria, attended with me and we had a blast. Gloria is a busy bee, working full-timing, completing her Master's and is involved with Junior League. We went to a Christmas crafting event last year and enjoyed getting away from the craziness of life to hang out and learn a new craft, or at least attempt to.
How to create a flower arrangement at home
Greenery
Accent flowers
Focal Flower
Floral or normal scissors
Chicken wire or floral tape
Container
Start by creating a cage out of chicken wire or by criss-crossing floral tape over the opening of the container.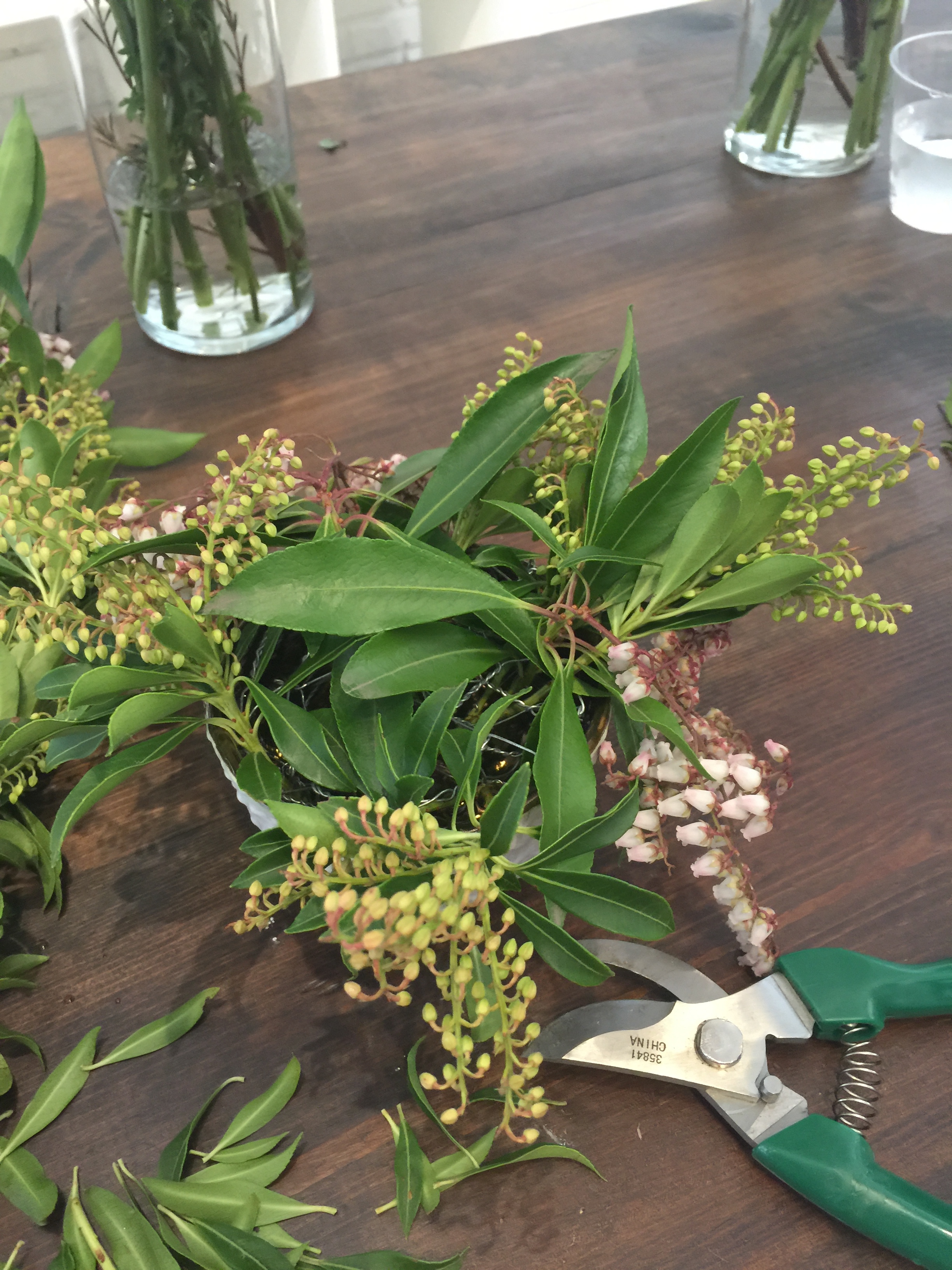 Create a base with greenery along the rim of the container. Try not to let the edge show through. You can have pieces of greenery hanging over a bit.
Add height with accent flowers. These flowers had a great color and were fairly sturdy. The droopy looking pink ones were added to give the arrangement a different direction of dimension.
The delicate pink and white flowers stole the show. I tried to add them at different heights, but somewhat near each other.
Rule of 3: Your eyes are drawn to multiples of three!